John Mullins
Director of Schools
Mission:

The Hickman County School System exists to engage and develop the mind, body, and character of every student for success in education, work, and life.

Vision:

We engage and inspire our students from start to finish by setting high expectations for both students and adults. Every student is valued by teachers, leaders, and support staff who provide each one access to instruction and support.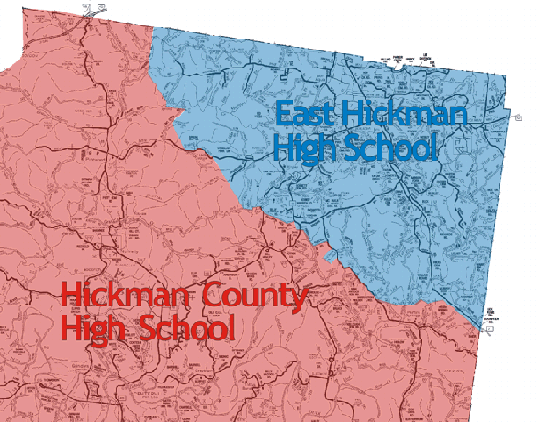 School & Safety Hotline

Hickman County Schools
115 Murphree Avenue
Centerville, TN 37033

To: Students and Parents
From: Director of Schools

Re: School's Safety and Security Phone Number
In an effort to improve our school system's comprehensive safety and security measures, our School Resource Officers are implementing a Safety and Security hotline.
The purpose of this hotline is to provide a means for anyone to report, anonymously, any situation that would present a threat to the safety and security of our students, our employees, or any citizen.
If you have information regarding any potentially dangerous situation, or illegal activity which would affect our school system, please call
729-3391
when the automated operator answers, press
1234
You will then receive instructions on leaving a message.

Call: 729-3391 (1234) to anonymously report information that our School Resource Officers need to know to keep our schools safe and secure.

Asbestos Management Plan

Notification Regarding Asbestos Containing Materials

As you are aware, the U.S. Environmental Protection Agency (EPA) has regulations regarding asbestos containing materials in schools. These regulations require all schools to conduct surveys to identify the presence of asbestos in their buildings, develop a site specific asbestos management plan and implement appropriate response actions, as necessary. An additional requirement is for all parents, teachers, and employees to be informed at least once a year about inspections, response actions, and post response actions that are planned or are in progress. Hickman County Schools are in compliance and all documentation is complete.

You are invited to review the asbestos management plan which is available at the Maintenance Office/Bus Garage, Hickman County Schools Administration Building located at: 115 Murphree Ave. Centerville, TN 37033


Notification of Drinking Water Testing

Dear Hickman County School Community :

Our school facility collected tap water samples to determine the lead levels in our school's drinking water. The school facility and sampling sites were selected for this monitoring as part of our overall sampling plan. This notice is provided to you with the analytical results of the water sample collected at the school facility.

Definitions:

Action Level (AL): The action level is a concentration of a contaminant which, if exceeded, triggers treatment or other requirements which a school facility must follow. The lead action level for schools is:

0.020 mg/I. All samples are below 0.00135mg/l.

Maximum Contaminant Level Goal (MCLG): The maximum contaminant level goad is the level of a contaminant in drinking water below which there is no known or expected risk to health. The MCLG allows for a margin of safety . The lead MCLG is zero.

Hickman County Schools water tests meet all the safe water requirements. You can see a copy of all our water testing results at the Hickman County School Maintenance Office which is open Monday to Friday from 8:00 AM to 4:00 PM.